About Karen Adams
Born in Memphis, TN, Karen moved to Tokyo, Japan, traveled the world, and lived in Omaha, NE, Cincinnati, OH, and Houston, TX all by the age of seventeen. These early adventures fostered her love of the arts and a desire to share this joy with friends, family and others.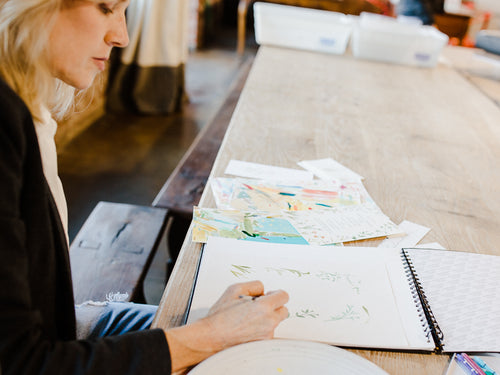 Karen attended her dream college, the Rhode Island School of Design, majored in apparel design and moved to New York City to live the artist's life working for brands like KIKIT and J. Crew. It was the 80s in NYC, a time of inspiration and innovation. When she set roots in the suburbs to start a family, Karen translated her colorful design aesthetic to everything she did, from faux finishes and murals to planting gardens and entertaining friends. 
In 1999, Karen began designing custom invitations for non-profit organizations out of her guesthouse. Those first original drawings and hand-finished cards were the spark and start of Karen Adams Designs.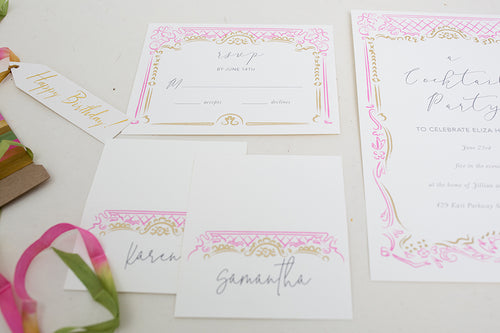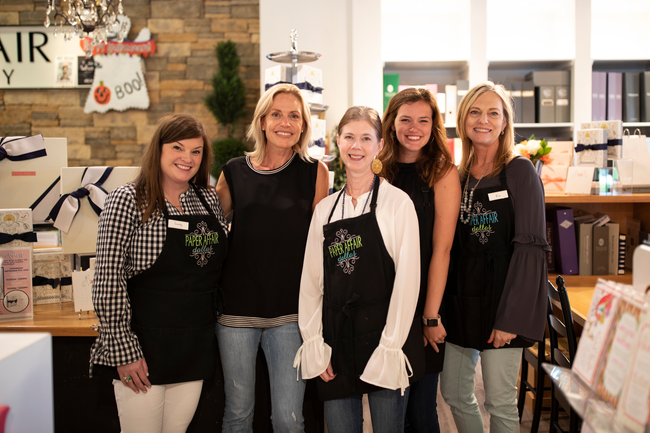 Today, Karen, her husband Ed, daughter Wallis, and son Avery, along with their amazing team, create a thriving collection of made-to-order paper goods, desktop items and gifts in their Memphis, TN studio. All products are printed locally and hand-finished in their headquarters, a former bakery located in the Edge District, an up-and-coming Memphis Arts Community. KAD is committed to creating jobs that pay a living wage and giving back to the community in all ways possible. 
Our quest is to charm our customers with innovative designs that both surprise and evoke a smile. 
Shop New Arrivals